© previous project next project¨
480 sq.m.
5,167 sq.ft.
The site locates in the northern area of Japan. Though it snows in the winter, here is one of the hottest region in the summer. The surroundings maintain the old townscape as a castle town. The client administers a fish wholesale market of the region.
The all family members are engaged with the wholesale market. According to the role, the time zone of living is very different. Besides, since many guests visit the house, the house with big area were necessary.

This house has espace for everyonef as a common space in the center of the house. In order to go to somewhere, the member always has to pass this space. Although the lifes of members are separate, they can encounter or be conscious of the sense of others here. As the result, the communication that is soft and natural but no forced generates there between this family for whom it was difficult to make the communication.

The house has several gardens between each space. The several views to the garden give the change or the sense of the human scale to the house. It also generates wind in the hot summer that is a character of weather in this region.
Loaction : Shibata, Nigata, Japan
Architect : Daigo Ishii + Future-scape Architects


@@
@@
@
@
@
@
@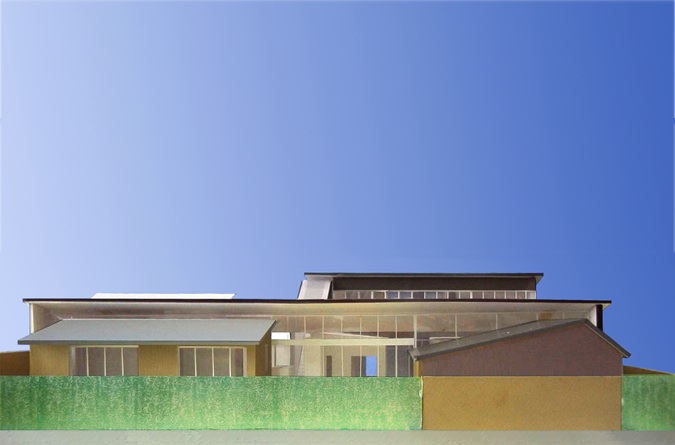 The exterior appearance on the south side. The roofs of various buildings overlap around the central part.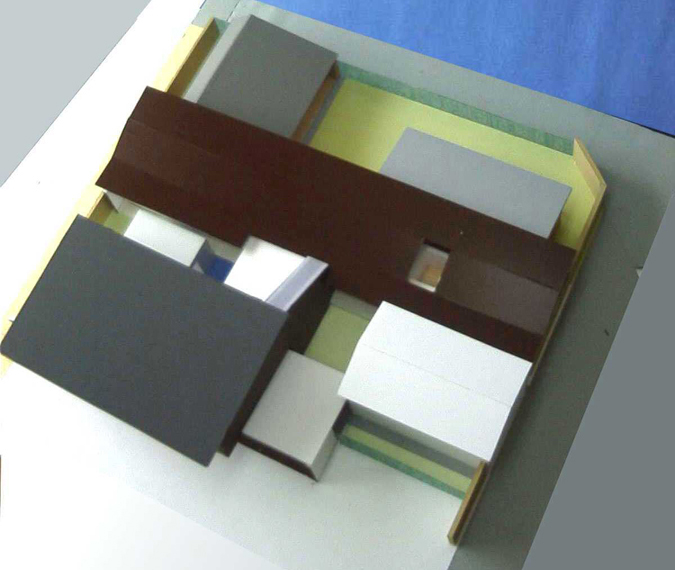 The panoramic view of the model. Each room is attached to the center part, and between each part are various gardens.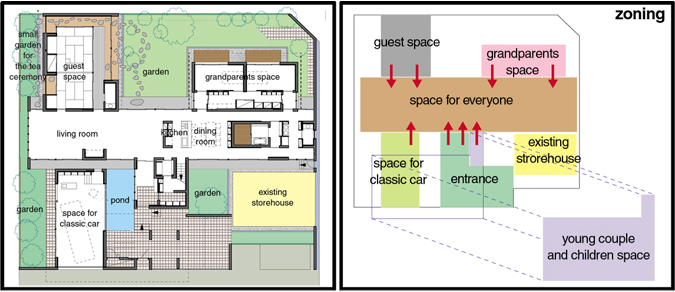 Plan and Zoning.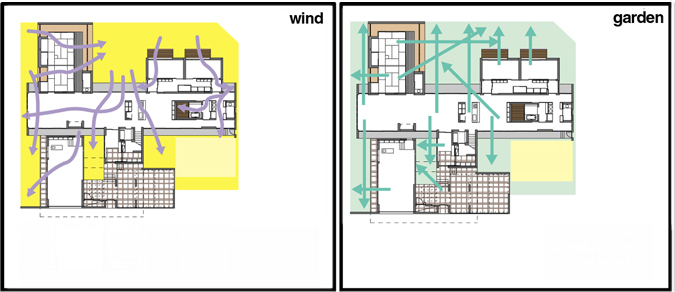 The flow of wind and various gardens.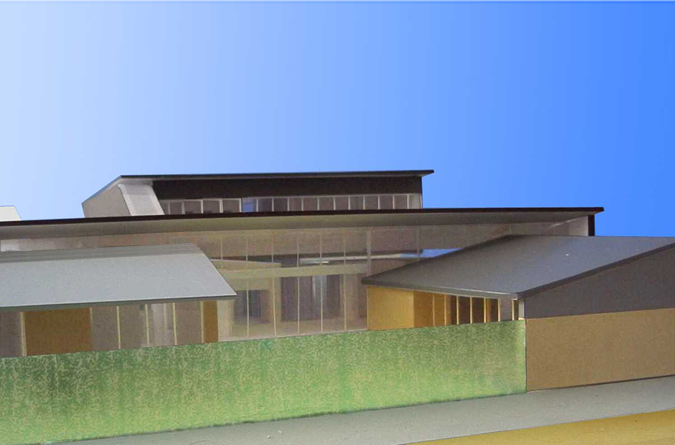 The exterior appearance facing a large garden.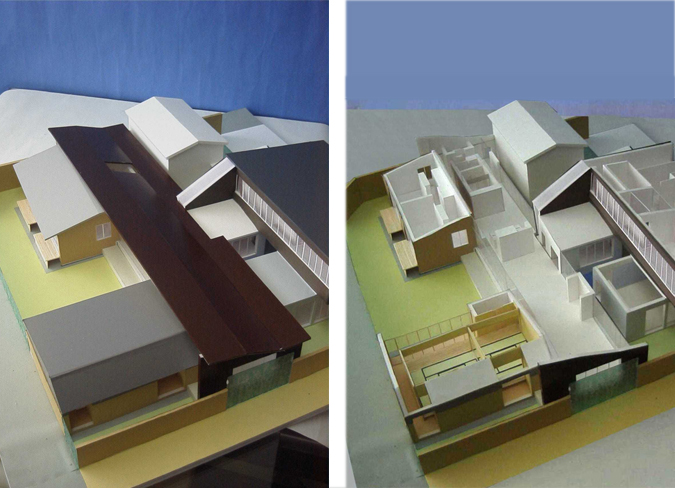 The state with the roof and the state removing the roof.
@
@
@
@
@
@
@
@
@
@