© previous project next project¨
134 sq.m.
1442 sq.ft.
A renovation project of an office building built 35 years ago.
The purpose of the project was to make compete the old-fashioned building with surrounding buildings by renewing the interior and the equipment.
At first, all ceilings except the part with many piping equipments or under the water equipments on the upper floor were taken away. The ceiling height that was 245cm before renovating became 288 cm. The pressure sense of the ceiling was less and a feeling of spaciousness was realized.
A wall and a beam were finished with white color of high reflectance and an underside surface of a floor slab was finished smoothly with mortar. The space resulted in a modern and cool but bright atmosphere.
Various equipment connections were housed in the steel panel integrated with the entrance door to create a clear impression. All electric and telephone wirings and an optical fiber were installed in a baseboard to lie easily to various points.
Location : Shibuya, Tokyo, Japan
Architect : Daigo Ishii + Future-scape Architects
The state before renovation shot from the same point as the 2nd photo.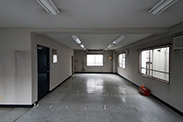 The state before renovation shot from the same point as the 4th photo.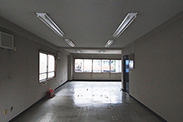 @@
@@
@
@
@
@
@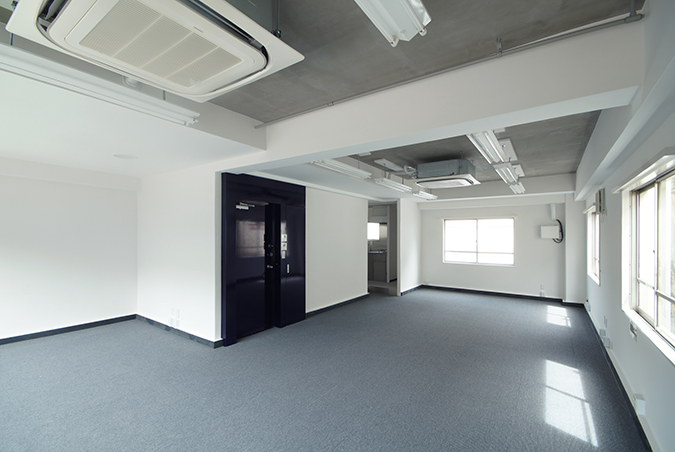 See the interior from the southwest. The existing ceiling was removed to secure a ceiling height of 288 cm.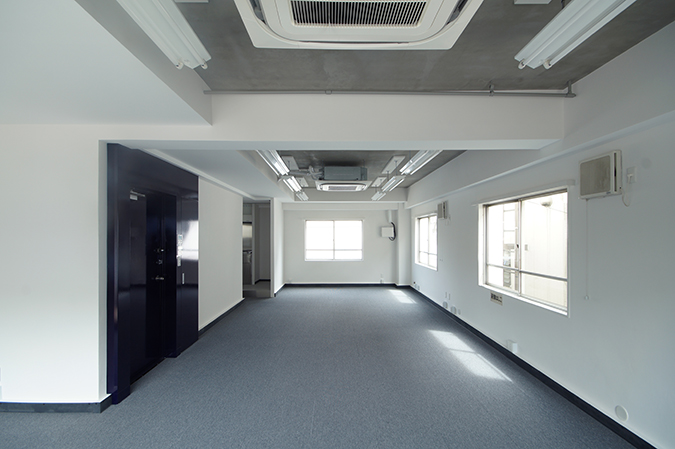 The walls and beams were finished in bright white with high reflectance. As for the ceiling, the underside of the concrete floor slab was finished smoothly with mortar and the material color of mortar was used as the finish of the interior.
See the interior seen from the southeast. As for the lighting, the illuminance will be low if attached to a raised ceiling, so the lighting is hung from the ceiling at a height that ensures proper illuminance.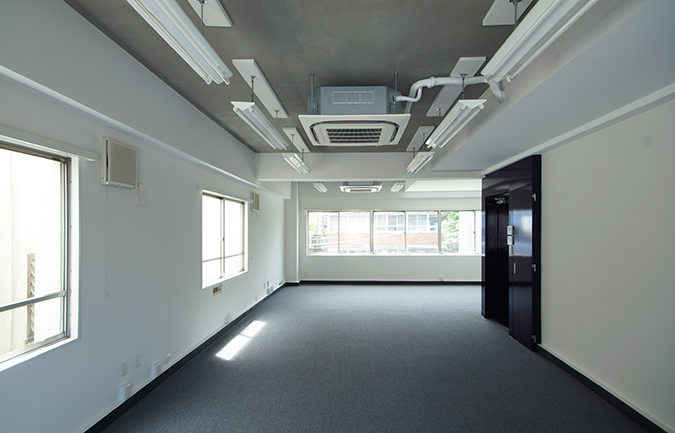 See the interior from the east.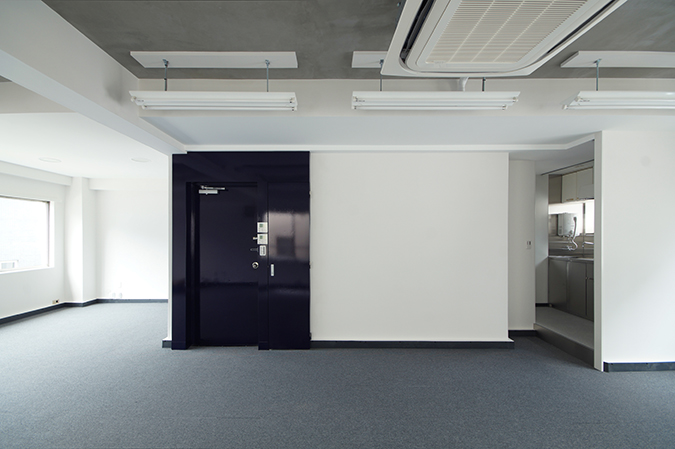 See the part around the entrance door. The part painted in dark blue is a steel panel that integrally houses the distribution board, telephone and Internet inlets and entrance door.
The panel is a door type, and when opened, there is a distribution board inside, and a user can connect wiring and install a router.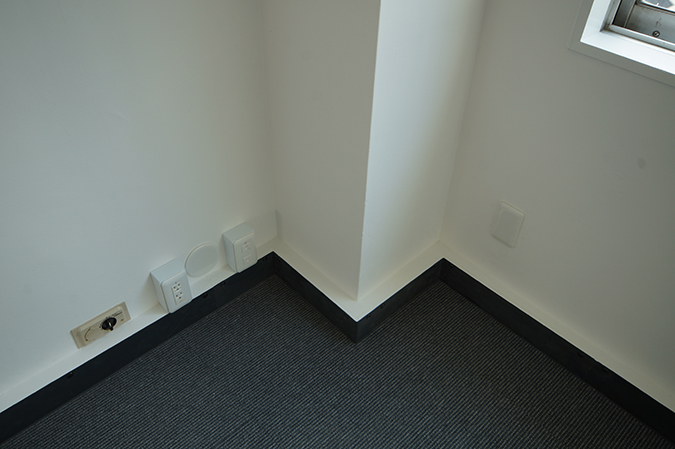 See the newly installed wiring baseboard. Electricity, telephone, and optical lines can be passed inside. Wiring can be routed around the bottom of all walls without exposing it to the floor.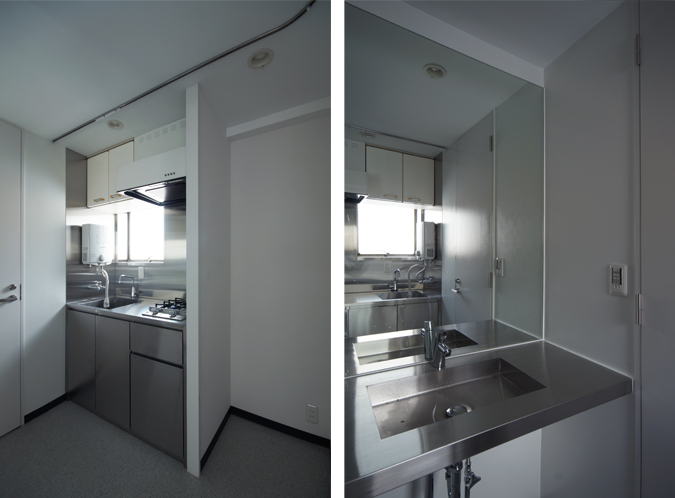 See the kitchen and washroom. All-stainless steel sink and wash basin were applied. A curtain rail is installed, and the kitchen can be hidden by a curtain.
@
@
@
@
@
@
@
@
@
@