To the index of House of Toilet
See the interior of the washroom of the gentlemen's toilet room.
The light falls from the slit of lights on the ceiling.
The chamber pot is arranged in a position that avoids the peoplefs eye walking the outside through the slits.
The washstand is finished with FRP waterproofing on the reinforced concrete in consideration with long-term durability.
Photo by Future-scape Architects

@@
@@
@

@
@
@
@
@
@
@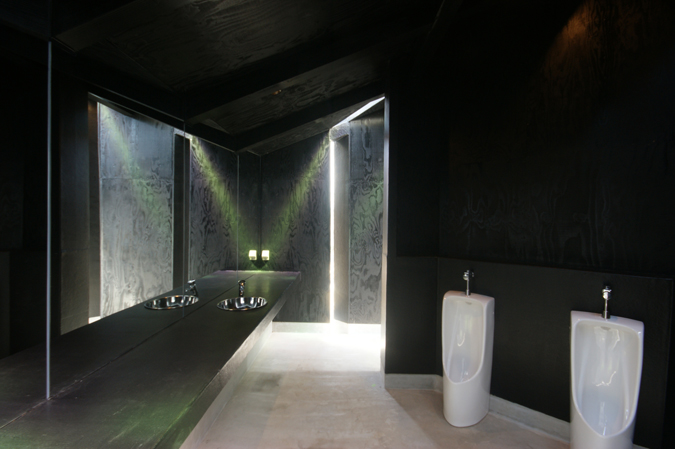 @
@
@
@
@
@
@